TCA Limited is a Canadian customs and trade consulting company.
The associates at TCA have experience working for both customs brokers and importers. With a diverse group of clients; from small start-up businesses to Fortune 500 companies worth hundreds of billions of dollars, TCA takes pride in building long-term relationships. Rely on TCA to always deliver professional services at a reasonable price.
What Makes TCA Different

It starts with the name. TCA is a customs advisory company. TCA works with its clients to provide advice and share knowledge.
Learn More

What Clients Are Saying

"Without TCA's in-depth representation, the significant duty refund we obtained would never have been realized."

"TCA's attention to detail and thoroughness in representing our argument on the issues was paramount to success. We highly recommend your services to other organizations seeking professional customs representation."

"We are absolutely delighted that our case has been won by TCA. It has been a long journey. After spending considerable time and expense with a large legal firm, it was TCA that won the case for us."

"TCA was able to assemble the large quantity of import and export transactions in a logical manner to enable a claim to be submitted. To our delight, you were successful where other companies in the past were not."

"We are extremely pleased with TCA's knowledge, diligence and efficiency and recommend their services to anyone."
A one hour investment of
your time to speak with a
TCA Limited Associate can
provide a remakable return
on investment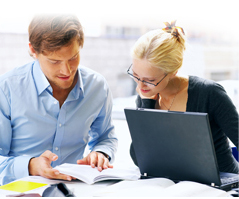 Skyport Corporate Centre
2355 Derry Road East, Suite 33
Mississauga, ON L5S 1V6

(905) 612-8338 or 1-888-783-6662

(905) 612-1764

info@tcaltd.ca